We are lucky to have the use of a large barn, where we can design, build and paint our sets ready to be transferred to the theatre for the show week.
Also store our costumes and props.
The set building team meet most weeks.
Harry, Kevin (centre) is the set designer, and George in the barn.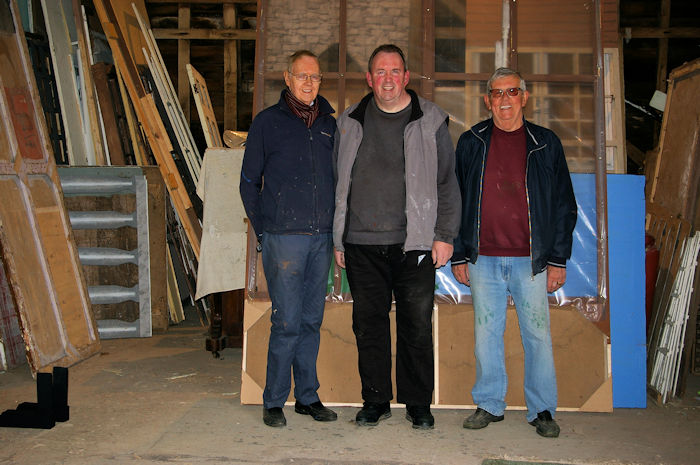 George, Harry, Steve and Kevin
Installing the set on stage at Brentwood School
Yes Prime Minister set ready for rehearsals